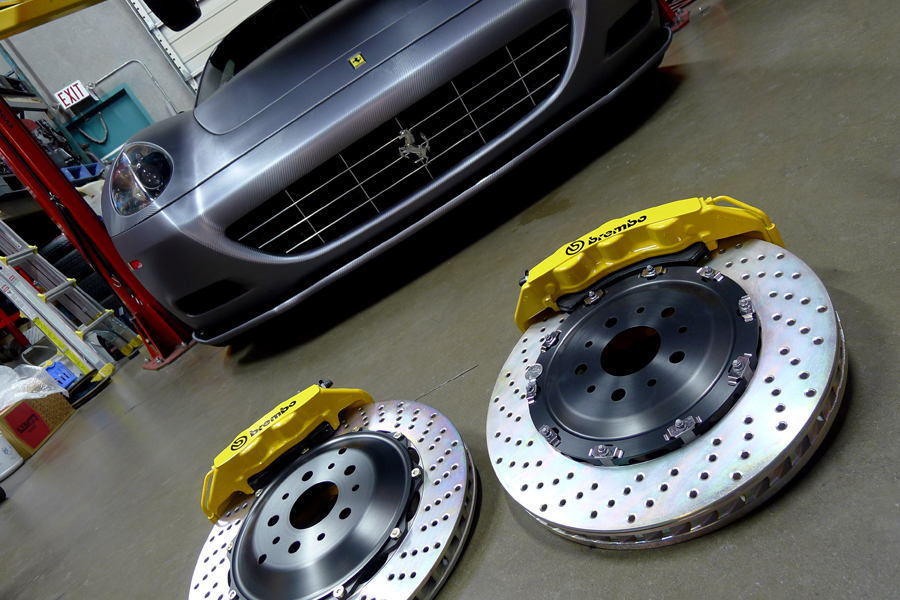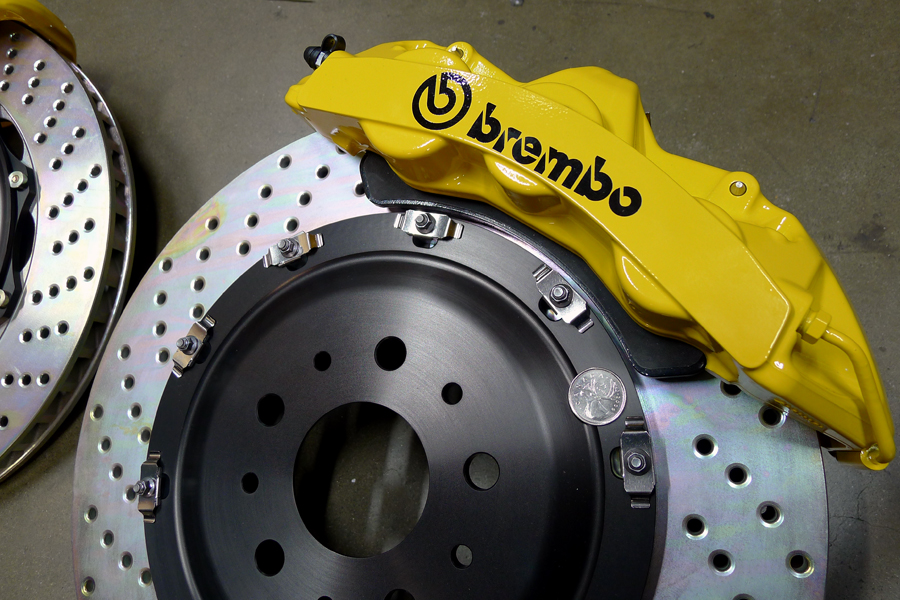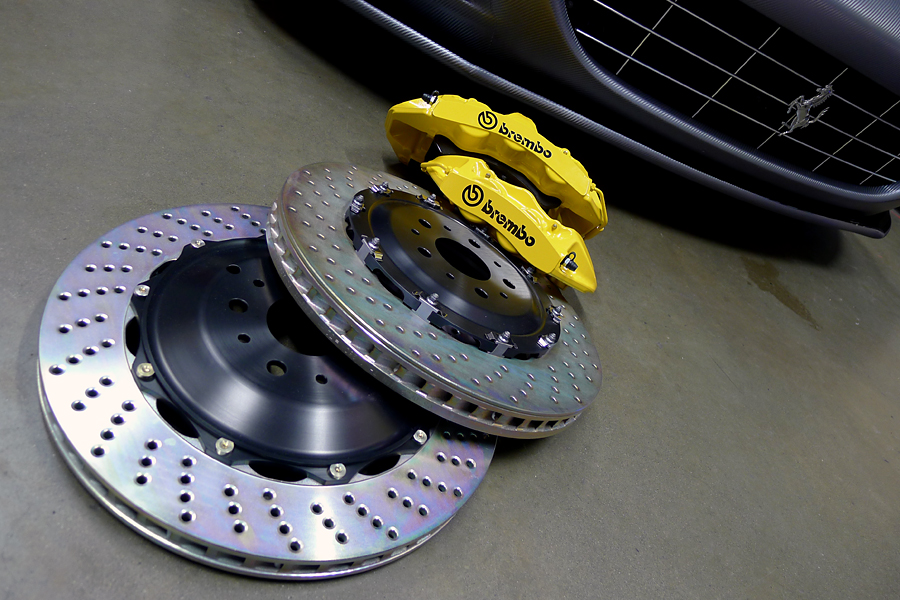 Newly developed Brembo GT kit for the Ferrari 612. Anyone who is familiar or plays with this car knows that there is almost next to no aftermarket support. Currently we are the only one with this kit
Almost two months in the making, this kit was blueprinted here at Evo Garage. With cooperation from Ferrari, a team from Brembo was then invited to the dealership to gather some final data on the 612. However none of this would have been possible if it weren't for Melissa over at STILLEN, thank you for making this happen!
Right so now on to the specs of these ferocious brakes.
FRONT
• Brembo GT 6-piston mono-blocks
• Brembo brake pads
• Newly developed Brembo bell
• Brembo 380×32 cross drilled rotors
• Newly developed Brembo caliper bridge
• Goodridge stainless lines
• Additional hardware
REAR
• Brembo GT 4-piston mono-blocks
• Brembo brake pads
• Newly developed Brembo bell
• Brembo 380×28 cross drilled rotors
• Newly developed Brembo caliper bridge
• Goodridge stainless lines
• Additional hardware